Charity welcomes new All-Party Group on women's health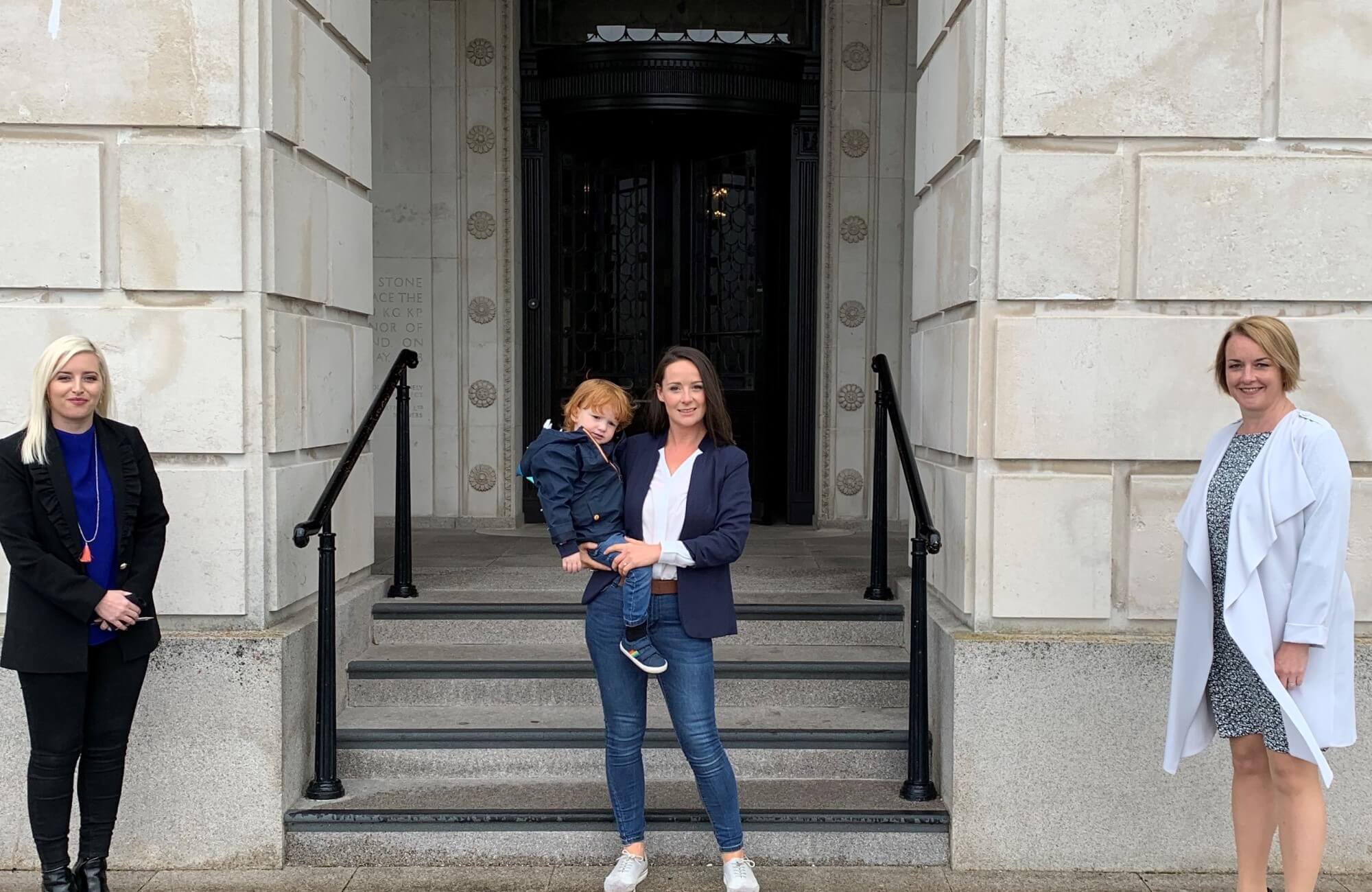 Press Release
Charity welcomes new All-Party Group on women's health
29 September 2020
BirthWise, Northern Ireland's leading maternity charity, has welcomed the announcement that there is to be a new all-party group at Stormont focusing on women's health. The group, which met for the first time today, will be chaired by Órlaithí Flynn MLA, with Pam Cameron MLA as vice-chair, and has members from the DUP, UUP, Alliance, SDLP, Sinn Féin, and the Green Party.
BirthWise is delighted to confirm that they will act as secretariat for the all-party group, supporting its work and ensuring a link to grassroots organisations and women who have stories to tell.
The group's work will encompass a wide range of women's health issues – not just maternity, but also gynaecological conditions, periods and menopause, as well as issues such as fertility concerns, female cancers, and baby loss.
Órlaithí Flynn MLA , Chair of the Health Committee stated
"For me awareness of an urgent need for a focus on women's health emerged out of the vaginal mesh implant scandal.
In the same way as every other MLA, I have attended countless meetings. But listening to the experiences of a group of women injured by mesh not only brought me to tears but also forged a determination to challenge the people and processes that had left women so exposed and abandoned.
There are many issues in urgent need of address and too few platforms for women's voices to be heard. This is a cross-party group of women and men who are here to listen to that voice. I have great hopes for this APG and the good work it can do."
Deputy Chair of the Health Committee Pam Cameron MLA added "I'm delighted to be joining this new all-party group, which brings together MLAs from a range of parties to focus in on the issues affecting Women's health and develop links with grassroots organisations working in these areas.
I look forward to this group using its position to be a strong voice for women of all backgrounds, highlighting and addressing whatever inequalities, challenges and concerns are faced by women in our health system or service provision."
The first full meeting of the all-party group will take place next month, and will focus on covid-19 restrictions in maternity care, and the impact on women and their partners. BirthWise has recently carried out a survey of women who have given birth during the pandemic, and many women have written to MLAs and to the Minister expressing concern about the restrictions.
Catherine Muldoon, BirthWise Trustee, said, 'We are delighted that this all-party group has been set up, and are looking forward to supporting its work. Women's health is a vitally important topic for all of us, and it's wonderful to see MLAs wishing to focus on it.'
---
Photo - Women's Health Committee Chair Órlaithí Flynn MLA (left), Rachel Black (BirthWise Co-Chair) with her son Eli, and Deputy Chair of the Women's Health Committee Pam Cameron MLA.
Notes to editors
For press enquiries please contact BirthWise Policy Lead, Claire Flynn claire.flynn@birthwise.org.uk - 07920162100
BirthWise is a grassroots movement of expectant and new parents and those who support them. We connect, empower, inform, and support new parents; and campaign for continuous improvements in maternity care and other relevant services www.birthwise.org.uk.
The 'Giving birth in Northern Ireland during the Covid-19 pandemic' survey was carried out between 22-25th June and received 167 responses over a four-day window. Full details can be found on the website https://www.birthwise.org.uk/reports/
---